The Best Local Downers Grove Roofing Contractor Of Choice Since 2000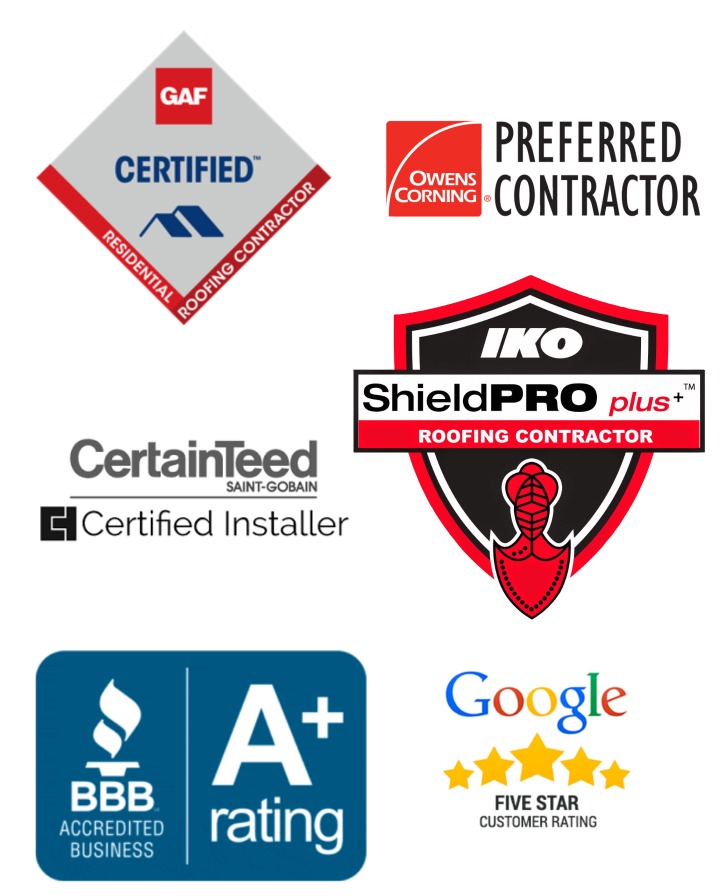 Your Local Downers Grove Roofing Contractor, Trust The Professionals.
Downers Grove Promar Roofing is your local Downers Grove roofing contractor. A family owned and operated business, we are among the top home remodeling and commercial roofing companies. 
Proudly serving the Downers Grove community since 2000 (that's over 23 years of industry experience!), we have great relationships and access to the best roof brands like GAF, top of the line roofing products, and we do our best to offer affordable roof solutions. We provide a smooth and stress-free roof replacement with decades of expertise to guarantee a job well done.  
As a local Downers Grove Roofing Company, we built our business around the idea that if you're going to do something, it is worth doing right the first time. We are passionate about providing our customers with the best roofing that'll last for years to come.
Our Roofing Process in 3 easy Steps
Whether You're Looking For An Asphalt Shingle Roof, Cedar Shake, Composite Shingle Roof, or Metal Roof- Downers Grove Promar Roofing Does It All!
*Please Note That We Are Weather Permitting*
This means that when it comes to the roofing industry, we schedule installations and roof replacements around appropriate weather. If unforeseen weather circumstances come our way, we will reschedule your roof replacement for the next available time slot.
Downers Grove Promar Roofing takes pride in offering top notch professional roof replacement and roof installation for residential homes and commercial properties. 
Our Mission Is Simple:
To provide you with the best roof replacement and installation using the highest quality material products and a seamless experience that best suits your homes needs, your vision, and your budget. 
Downers Grove Promar Roofing knows that the roof on your home is one of its most valuable & protective features. With our personal and professional approach, we cater to each customers needs, desires, and vision; keeping your budget in mind. We're the best roof replacement contractor local to you that gets the job done right.
It's an honor to be a certified roofing contractor for the top roofing manufactures in the industry. With our focus to detail, we've earned the respect and admiration of countless home owners with our top-tier roof replacement and roof installation experience.  We're proud to be your local Downers Grove Roofing Contractor you can trust and rely on.
Need A Free Roof Estimate?
Request your FREE roof replacement quote with Downers Grove Promar Roofing, today! High quality roofing by the best local Downers Grove Roofing Contractor.